Category: Barra Brava FC Published on Tuesday, 17 April 2012 22:45 Written by Super User Hits: 2186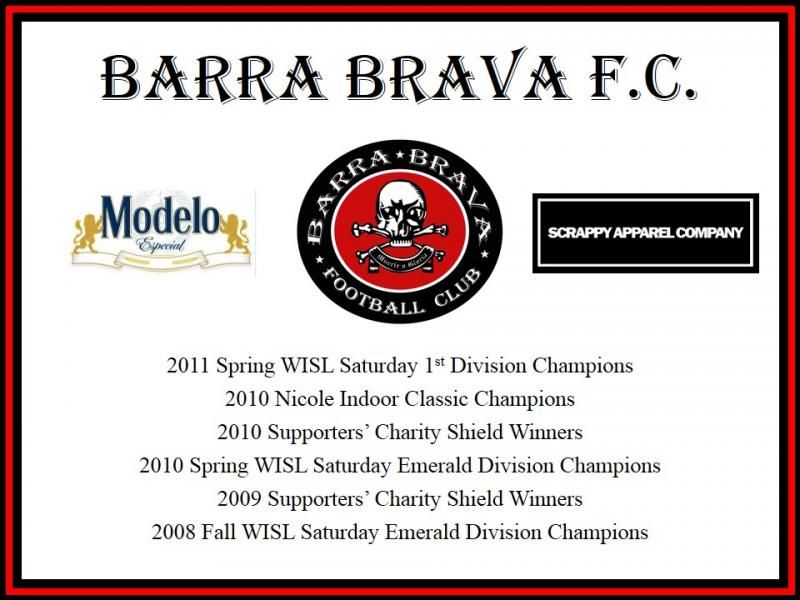 Barra Brava FC was founded in the summer of 2008 and currently consists of three men's teams playing in the Washington Premier League and the Washington International Soccer League. Barra Brava FC is made up of high level DC-area players who are part of a team dedicated not only to winning on the pitch, but also supporting DC United and our sponsors with unwaivering loyalty.
It is the goal of the club to recruit high level players and compete at the highest possible level on the field while fostering an enjoyable social environment and promoting La Barra Brava among the soccer community. In doing so, we have assembled a team of former college, ODP, and pro players who are committed to making Barra Brava FC into the best amatuer soccer club in the Washington D.C. region.Vamos United!