Category: Uncategorised Published on Thursday, 19 April 2012 17:43 Written by Super User Hits: 1407
Barra Brava FC would like to thank our sponsors, Cerveza Modelo and Scrappy Apparel Co., for their continued support of Barra Brava FC.
Cerveza Modelo is a straight-up good beer that prides itself on its quality and ability to stay true to itself, despite its double-digit growth. Modelo Especial is a high quality beer that makes a statement of substance over style because of its distinctive look, authenticity, and well-balanced flavor and is the preferred adult beverage of La Barra Brava and Barra Brava FC. A BBFC sponsor since 2011, Modelo has supported the purchase of new uniforms for the Fall 2013 season and will be the front jersey sponsor for years to come.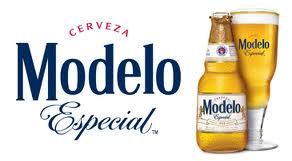 Scrappy Apparel Co. is the official apparel provider for Barra Brava FC. For the past three years, Scappy has provided the club with high-quality, custom training jerseys and shirts and will continue to be the club's go-to vendor for all our wearable merchandise for the next three years. If you or your organization is looking for a reputable source of your own custom apparel, please contact BBFC and we will be happy to refer you.