Category: Layouts Published on Wednesday, 16 May 2012 04:04 Written by Will Clearman Hits: 1541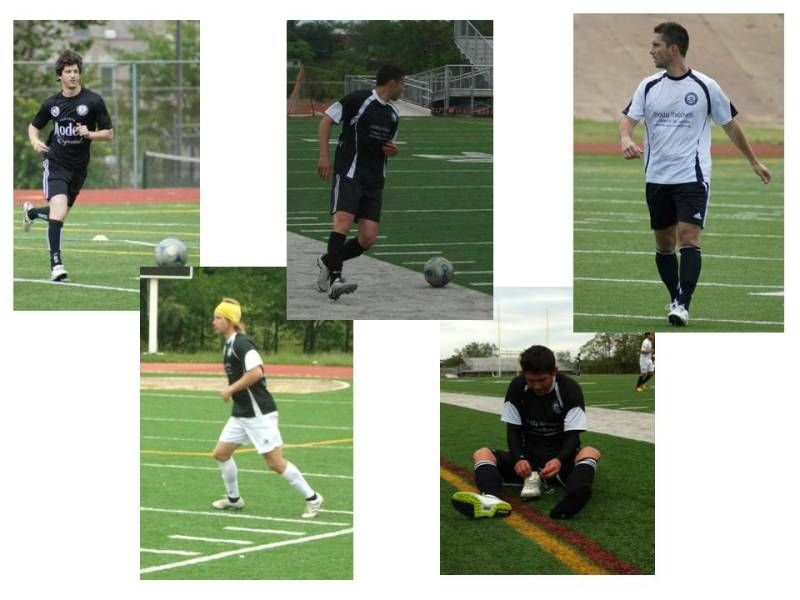 It could be argued that the 2012 Supporters' Charity Shield is among the most important games in the history of our young soccer club. Let's begin with the why we began hosting the SCS in the first place. This event is our way, as Barra Brava members, to help give back. While there are various philanthropic opportunities that come around from time to time throughout the year, this one just happens to be a 100% Barra Brava event literally born over a beer in Lot 8 during a Barra tailgate and pitched, planned, and played by the Barra. Every little bit we can do to help a deserving local charity is reason enough this game temporarily carries a bit more weight on our list of priorities. To have this opportunity to not only do something good for charity but to do it in support up our beloved D.C. United and the club's future stars is an special thing that we are thrilled to be a part of.
But this game is more than a charity fundraiser. The potential of this game to increase our club's exposure and support our recruiting efforts is, without a doubt, a big motivation for us. This game is an opportunity for our club to start a tradition; this is an opportunity to directly measure our growth over our first four years as we have evolved from a collection of beer drinking hooligans to one of the best and most competitive men's amateur soccer clubs in the D.C. area; this is an opportunity to lay the foundation for future events that will hopefully grow to the level of national recognition.
In the D.C. United U-23s, we perhaps have the highest level of local amateur competition possible and, without a doubt, a very tough challenge ahead of us. While we Barra players limp around the office on Monday mornings, walking off the weekend's toughest tackles and groin strains, our competition is in the middle of two-a-day training sessions in preparation for their summer season. Advantage: Them.
Now, in the typical spirit of a charity game, I have to admit that this will be a bit different than most games, but once the boots get laced and the whistle blows, these players will forget about everything except doing their jobs and winning the day. Yeah…I'm expecting a fit and fast group of U-23s and I'm expecting the most challenging opponent we've seen. Presumably, most of these guys have a chance to make it big one day, and who knows? Maybe we'll see one of these young stars suiting up for the senior squad in the future.
As for our players, well, many of us have had our day on the pitch and were in their shoes just a few years ago. Among us are some former professionals who still just love to play. And the rest are former NCAA players with enough individual accolades and college championship rings to fill a closet, but who just happened to have turned pro in something other than soccer. What we lack in speed and fitness, we make up for in dashing good looks and impeccable senses of humor. And while it can be argued that those traits may not help us win the game, the traits we do have – experience, motivation, overflowing bank accounts, etc. – will certainly help to tilt the scales back towards the middle and, at this point, I'd be hard pressed to predict anything other than a highly competitive and entertaining game on the field.
So, as our preparations for the match include our most recent 10-1 win in league play, we ask that you make plans to head out to RFK on May 26th a few hours early to see your Bhoys in Black take on the future stars of D.C. United. This is a one-of-a-kind event that only the Barra can pull off and we look forward to seeing you there!
Supporters' Charity Shield Information:
- -- Admission = $10 for the benefit of "United for D.C."
-- For each $10 donation, attendees will receive a ticket for the halftime raffle. Prizes include: La Barra Brava and Barra Brava FC merchandise, D.C. United tickets, gift certificates, and more!
Donations/Tickets may be purchased HERE!